Experienced Hires
Legal Manager
Vacancies:1
Job Location:Shenzhen
Publishing Time:2020.09.01
Job Responsibilities:
1. Review and revise legal terms of company business contracts, and assist in the legal risk assessment of business negotiation, contract signing and major decisions;
2. Coordinate with relevant departments for client disputes, conflict mediation between clients and the company, client dissatisfaction minimization; Safeguard the company's interests and reputation by legal means after mediation failures;
3. Participate in mediation, arbitration, litigation preparation of company disputes and commission external lawyers; provide the most information and full support to the company's legal affairs;
4. Assist in important financial activities such as mergers, acquisitions, separations, bankruptcies, anti-mergers, investments and asset transfers; Provide legal advice and deal with relevant legal affairs;
5. Coordinate with lawyers to handle approval, attestation and notarization of legal documents such as contracts;
6. Conduct assessment and legal analysis of potential business partners and VIP clients, and provide feasible legal advice;
7. Maintain relationships with legal counsels on behalf of the company, contact legal counsels to for corporate legal affairs, and provide support to internal legal affairs.
Job Requirements:
1. Law major with a bachelor degree or above; in an equivalent position in Shenzhen for more than two years; Real estate industry background is preferred;
2. Strong legal expertise with excellent independent negotiation, organization and coordination skills; Able to assist in contract drafting and corporate legal counsels toresolve legal disputes;
3. Familiar with laws, regulations and policies of the State and Shenzhen Municipality as well as the review of legal documents and contracts;
4. Good verbal and written skills, excellent interpersonal skills and professional ethics; Responsible with strong sense of confidentiality;
5. Presentable with pleasant personality; quick-witted, organized, down-to-earth, detail-minded and hardworking;
6. Team player.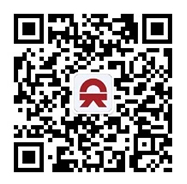 Scan and follow Cheung Kei Group's Hiring official WeChat account
If you are interested, please send your resume to the Email address (hr@cheungkei.com) of HR department of Cheung Kei Group.